Welcome to Baby Gizmo!
My name is Hollie Schultz. I am the mother of 3 children under the age of 9 (as well as 7 siblings, 21 nieces and nephews and 19 first cousins!), I've done my fair share of baby product shopping. And since the average mom spends $11,000 on baby gear the first year of her child's life, I did the math and discovered, I've spent over $35,000!
I am a middle class mom from middle America and don't part with that much money easily. So I've been extremely choosy, almost obsessive, about my purchases. I am the mom who takes the strollers off the shelf, takes products out of the box; I buy, try, and I am not afraid to return. I've been known to take a box of batteries to the store so I could see a product in action and even lick the merchandise (Yes, lick the merchandise. Some of that industrial plastic tastes nasty!).
Over the years, my product research skills expanded to include frequent calls directly to the manufacturers, trips to industry trade shows and the eventual creation of The Baby Gizmo Company. Baby Gizmo has evolved into an independent product testing and research coalition of moms, pediatricians and child development experts from around the country.
We leave the crash testing and safety ratings to the government and consumer organizations like Consumer Reports, but while we love their information, we found their reviews don't speak to other important issues, like if the music is annoying or you'll ever get dried green beans out of the cracks.
Our product testing is real-world testing. We weigh products. We throw food on them. We run through parking lots carrying them, two other kids and our diaper bags.
I created BabyGizmo.com to be the Web's first and only product resource site dedicated to baby gear that a mom could trust. I hope you enjoy using it as much as I enjoy creating it!
Baby Gizmo is the only online parenting resource tool for moms and expectant parents to feature news, reviews, blogs, videos, price comparisons and key information all in one place. As a top parenting site, we are dedicated to helping moms shop smarter.
---
Meet the Team
Our Mom Editors are just like you – strong, smart women who love great gizmos, traveling, crafts, food and all things for baby and kids. Please take a moment to meet the team!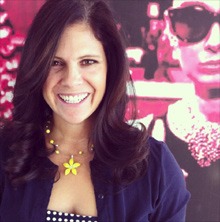 Hollie Schultz
Founder
Baby Gizmo founder Hollie Schultz is known as one of the most influential women in the social media and parenting space. This mom of three is a top parenting expert with a Communications degree from Marquette University. She co-authored her first book about baby gear (The Baby Gizmo Buying Guide) in 2008. You can also see Hollie as the host of the Baby Gizmo Videos giving parents the inside scoop at products and family-friendly travel destinations to make them smarter shoppers and travelers. A former resident of Los Angeles, she and her family now live in North Carolina.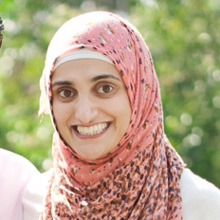 Ladan Rashidi
Managing Editor
Ladan Rashidi is a British mother of two, who moved to California in 2008 to live with her husband. Born and raised in London, she has the typically British sarcastic sense of humor and is always laughing at herself. And her husband. She previously worked as a school teacher until she gave birth to her daughter. Now she has the most demanding bosses in the world, but also the cutest. She enjoys all things baby, but has a particular fondness for baby wearing.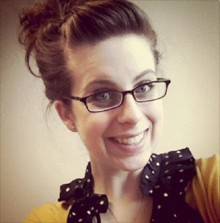 Gretchen Bossio
Senior Editor
Gretchen hails from the beautiful Pacific Northwest along with her husband and two young children. Before transitioning to life as a stay at home mom, Gretchen worked in sales and marketing while earning her Masters in Management and Organizational Leadership. Gretchen writes frequently about natural parenting, becoming more environmentally conscience, her affinity for thrifted treasures, and hopes of making it out of yoga pants each day on her blog That Mama Gretchen (www.thatmamagretchen.com).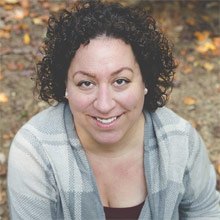 Christina Fairman
Writer
Christina lives in Northern Virginia with her husband, daughter, and two English Springer Spaniels. Before becoming a reluctant stay-at-home mom, she worked in a variety of customer-service-oriented jobs while dreaming of living in the lap of luxury as a housewife. Unfortunately, having a child threw a wrench in Christina's plan to do nothing but eat bonbons while lounging in the Jacuzzi reading all day. Now, she spends her time looking for fun activities and crafts for her daughter and easy-to-prepare meals for her family, while trying not to land the kid in therapy when she grows up. Christina volunteers at several different places, and her particular passion is for her role as a sexuality educator. She loves to read, and to learn about–and share–new products and resources.
Mr. Gizmo
The Chief
Mr. Gizmo is our official Dad Expert. This dad of three knows everything there is to know about being a dad while keeping a sense of humor through this crazy parenthood journey. With two viral dad parody videos under his belt, this guy is the one to watch. When he isn't checking out the latest trends for dads (and guys in general!) or filming the next tween and dad parody, you can find him in the gym or watching his favorite Alaska reality shows.
Junior Gizmo
Toy Expert/YouTube Toy Host

Junior Gizmo is our official Baby Gizmo Toy Expert and YouTube Toy Host. She has hosted hundreds of toy videos, has millions of video views under her belt already and really knows the ins and outs when it comes to what kids want. She is also our fashion correspondent and our go-to gal with anything "tween". When she isn't checking out the latest toy, you can find her on the tennis court or soccer field or just hanging out with friends. Besides being the go-to Baby Gizmo Toy Gal, she also has her own channel on YouTube, (Junior Gizmo)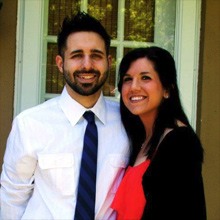 Lauren and Tom Tate
Writer
Tom and Lauren Tate met each other in college and fell in love (there may or may not have been alcohol involved).  Years later, they got married, had a baby and now live happily in Southeastern PA with their little boy. Lauren manages the home, while Tom manages projects at a software company.  While their interests range from cooking and working out (her) and playing guitar and video games (him), together they manage to maintain a blog, Little Old Home (www.littleoldhome.com).
Heather Hemmert
Writer
Heather lives with her husband, daughter and son and has learned to accept that Utah is now her permanent home. Before becoming a stay at home mom, she taught elementary school and loves to use that background to create fun activities to entertain her children. Though staying home with the kids is great, Heather has always enjoyed finding more ways she can keep herself sane, including elaborate cross stitch designs, playing with any puppy she can find, and learning American Sign Language. She particularly loves to read and write and prides herself in always remaining honest in her posts about life as a wife and mother, even when the truth is sometimes embarrassing.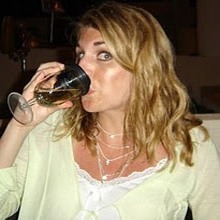 Mandy Otis
Contributor
Mandy lives in Kentucky with her husband, two sons, and a dog named Dude. She has a graduate degree in International Relations, but is currently living life as a mommy and a blogger at Words by the Glass She is a regular contributor to Baby Gizmo, and her work has also been featured on Scary Mommy, Indie Chicks, and Tipsy Lit.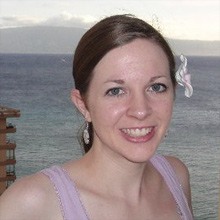 Becky Beach
Contributor
As a brand new mom to an adorable baby boy, Becky blogs about all things baby, baking and life.
Tammy Rose
Writer
Self-proclaimed "Professional Mom" with tips and tricks to share that I've learned along the way. My crew of seven kids ranging in age from 12 months to 17 years keeps me on my toes- or in my car (taking them anywhere and everywhere). I'm also wife to my super hard working attorney husband whom I am thankful for giving me a reason to get dressed up daily. No mom jeans here!